Also, I felt like I had been ignoring my love of seafood for far too long, so I made the decision that shrimp skewers were in order.
There are already Margarita Shrimp Skewers on this website, but I genuinely believe you can never have enough shrimp!
Grilled Cajun shrimp, which are tender, delicious, and have a mildly spicy flavor, satisfied my craving for something a little spicy as well.
Spicy Old Bay® Cajun Shrimp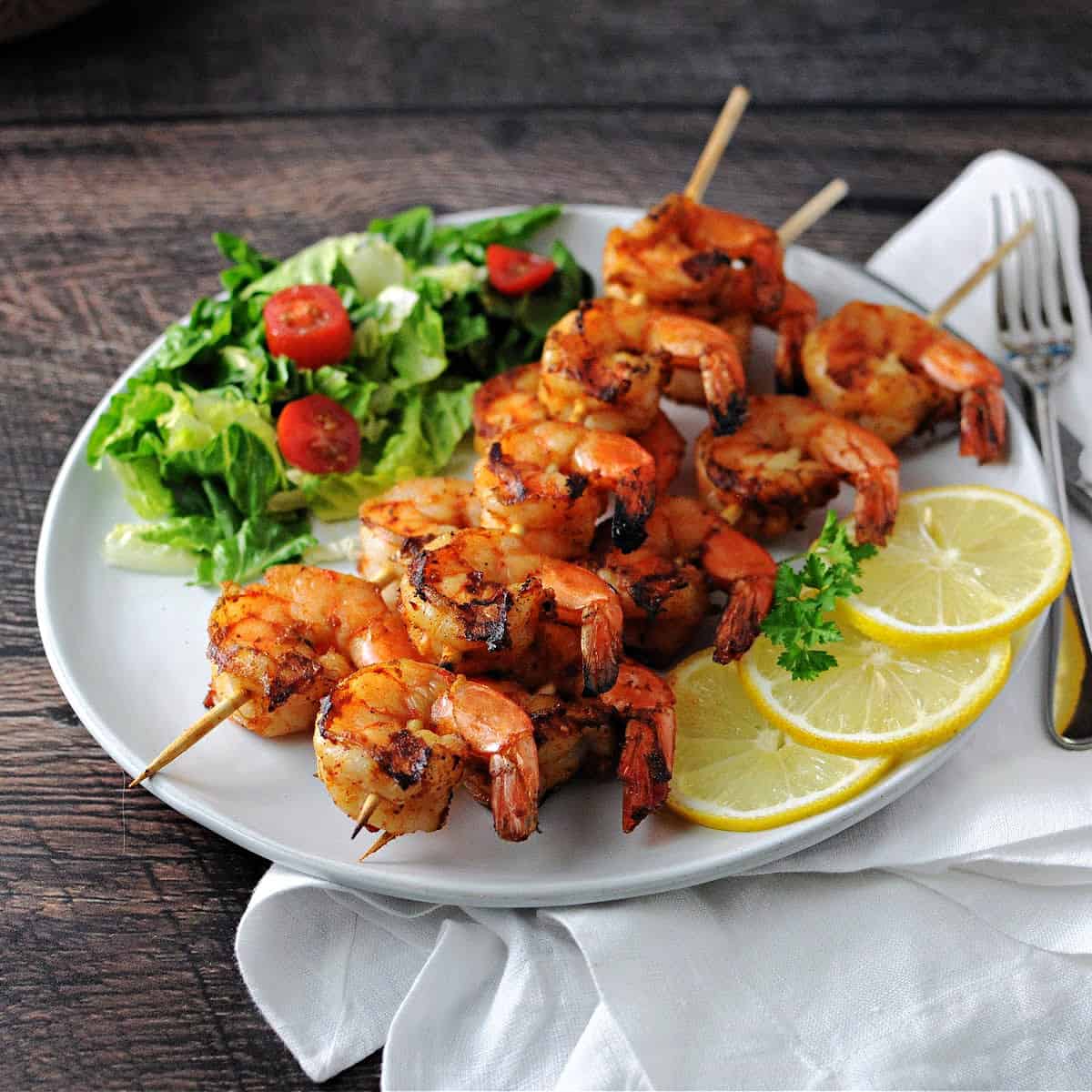 Cajun Grilled Shrimp 🔗
These Cajun shrimp kabobs are slightly spicy and completely delicious! Easy to make and take only minutes to cook on the grill.
Prep: 5min
Serving Size: 1 serving
Nutrition Facts: calories 171 kcal, Carbohydrate 1 g, Protein 24 g, Fat 7 g, Saturated Fat 4 g, Trans Fat 1 g, Cholesterol 301 mg, Sodium 933 mg, Fiber 1 g, Sugar 1 g, unSaturated Fat 3 g, servingSize 1 serving
Ingredients:
1 to 1½ pounds large shrimp
1 Tablespoon Cajun seasoning
2 Tablespoons melted butter or olive oil
2 garlic cloves (minced)
Salt + pepper (to taste)
Instruction:
Toss all ingredients together in a bowl.
Thread shrimp onto skewers (pre-soaked if using bamboo).
Grill directly over medium-high heat, about 2-3 minutes per side.
Serve immediately.